All Girls Allowed is proud to announce a new partnership with AsOne Africa Ministries, through which we will help to build Crater High School.
The school was founded to help students, particularly orphans and girls, who come from low-income households in Western Uganda.
In speaking with Dr. Emmanuel Byamukama, one of the school's founder, this school is the only high school in Rwanyabihuka, Kijongo, Uganda. A large percentage of the students are girls, who would have most likely been married off for the bride's price of a cow without this opportunity for education. But because we are coming together for this important work, the lives of 270 students will transformed for impact.
Construction is underway in earnest to prepare for the upcoming school year. Presently, the Teacher's Housing facility is being completed. By the end of August, the Dormitories, Landscaping, and Water Drainage systems will be completed. Through fall, teams will work to complete infrastructural works such as the school's kitchen and bathroom facilities. By year's end, the school will be equipped with science laboratory equipment, a computer lab, and electric generator. We are so excited. With investments from AllGirls Allowed, land was purchased for a community garden where students will learn to grow and manage crops as part of nutritional sustainability. In addition,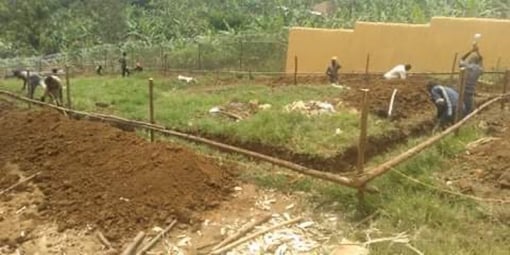 the school is also working to demonstrate COVID-19 readiness with the establishment of a number of protocols implemented to keep teachers and students safe.
As All Girls Allowed works to refine and execute against a strategy to restore life, value, and dignity to women and girls, we believe it necessary to hold as core the work of building schools in underserved areas. Investing in Crate High School, which is a two-hour drive from AGA Academy in Kasese, allows us to deepen our involvement and impact in Western Uganda. You can help us make a difference by contributing to our efforts. 100% of donations go toward realizing our mission. Contribute today by clicking here. Join us as we finish the work at Crater High School.